Meet Dr. Eli Ahdoot, DO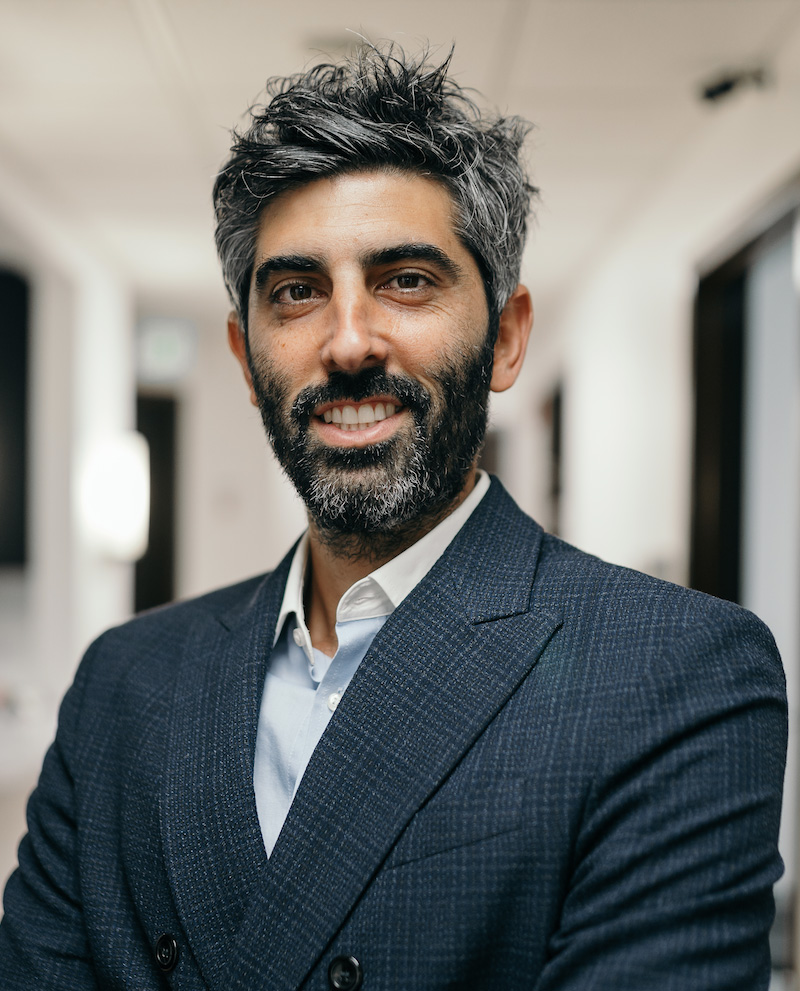 BACKGROUND AND CREDENTIALS
Dr. Ahdoot received his Bachelor of Science in Human Biology from the University of California, San Diego. He continued to further his education by obtaining his Doctorate of Osteopathic Medicine from Western University of Health Sciences. During those years, he became increasingly involved in various musculoskeletal research opportunities, philanthropy and community service. Of note, he helped create a non-for-profit organization that held events to help raise awareness and funds for various medical and genetic conditions internationally.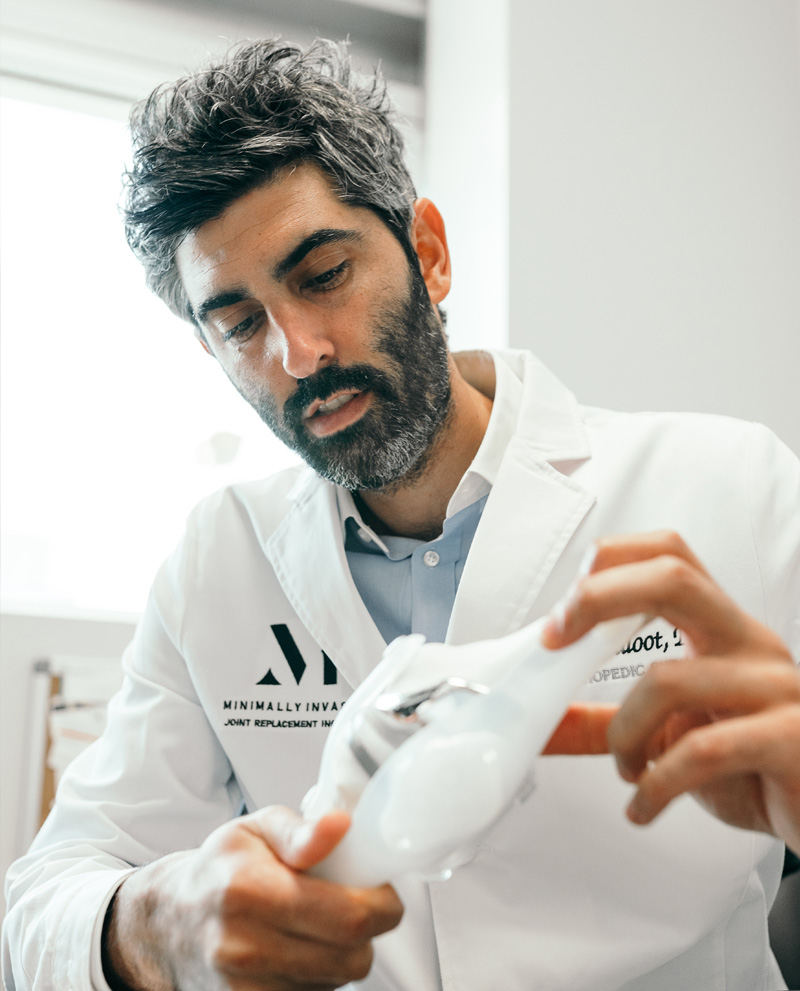 Dr. Eli Ahdoot is fellowship trained in Minimally Invasive Outpatient Joint Reconstruction under Dr. Thomas Ferro at the NanoKnee Institute. His diligence, dedication to patient care, attention to detail and advanced operative skills earned him an offer to be faculty at the NanoKnee Institute and serve the greater Los Angeles area.
Dr. Ahdoot later completed his Orthopedic Surgery Residency at Riverside University Health System. He continued to excel and matriculate with astounding honors to become Chief Resident after proving his technical abilities, dedication and care for each one of his patients. He decided to further pursue an Adult Reconstruction Hip and Knee Fellowship at the Nanoknee Institute to impact those with debilitating joint conditions in an effort to regain their quality of life in a pain free environment.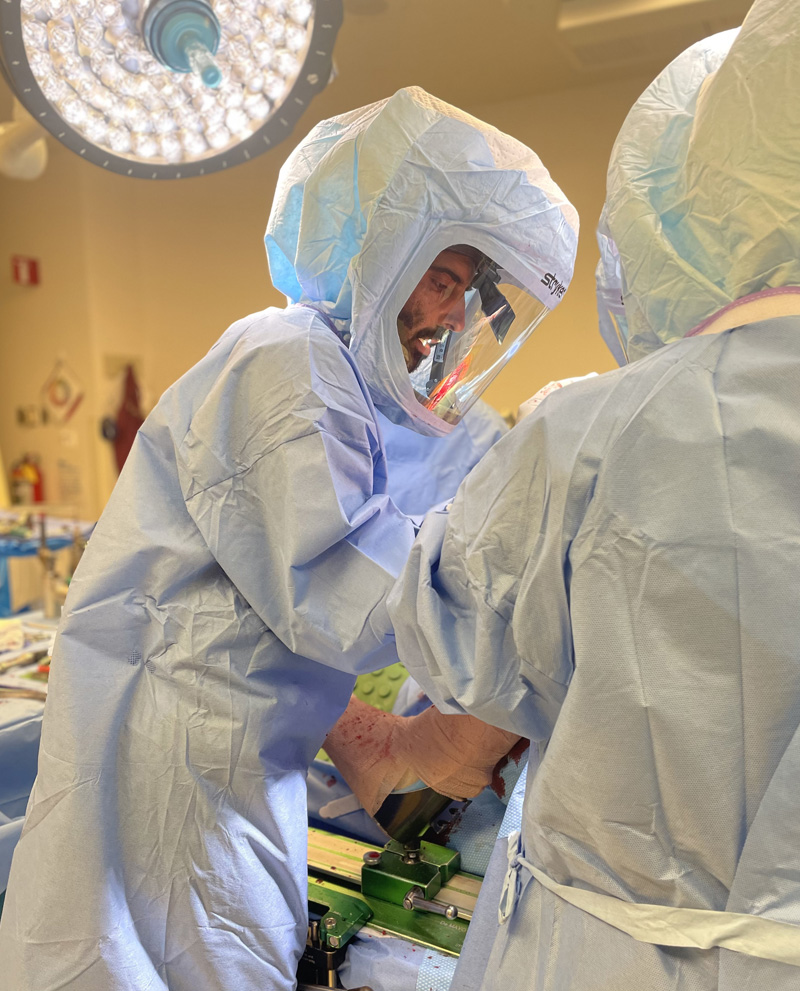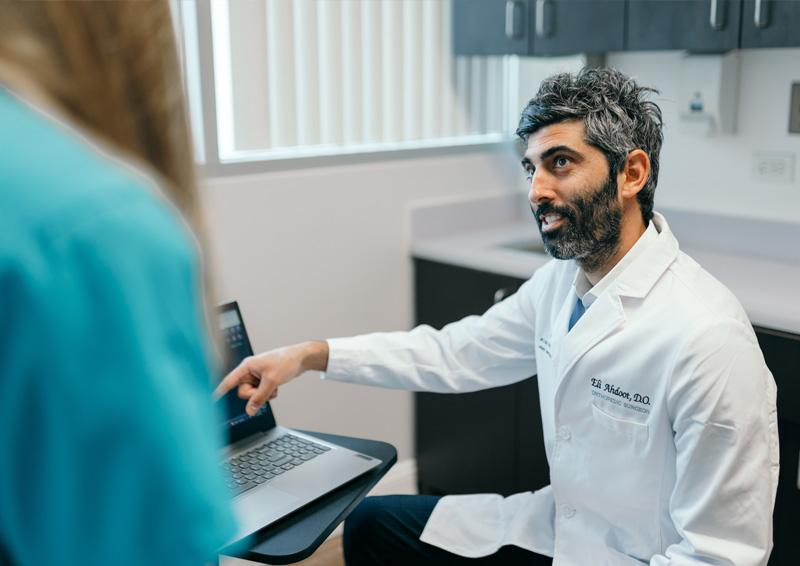 Dr. Ahdoot has maintained his academic acuity and has published several scientific manuscripts. His research has been presented at various national and regional orthopaedic meetings throughout the United States. He continues to be involved in advancing techniques within hip, knee and shoulder replacement surgery including being at the forefront of robotic joint surgery and innovative cutting edge technology such as 3D printing and design of orthopedic implants.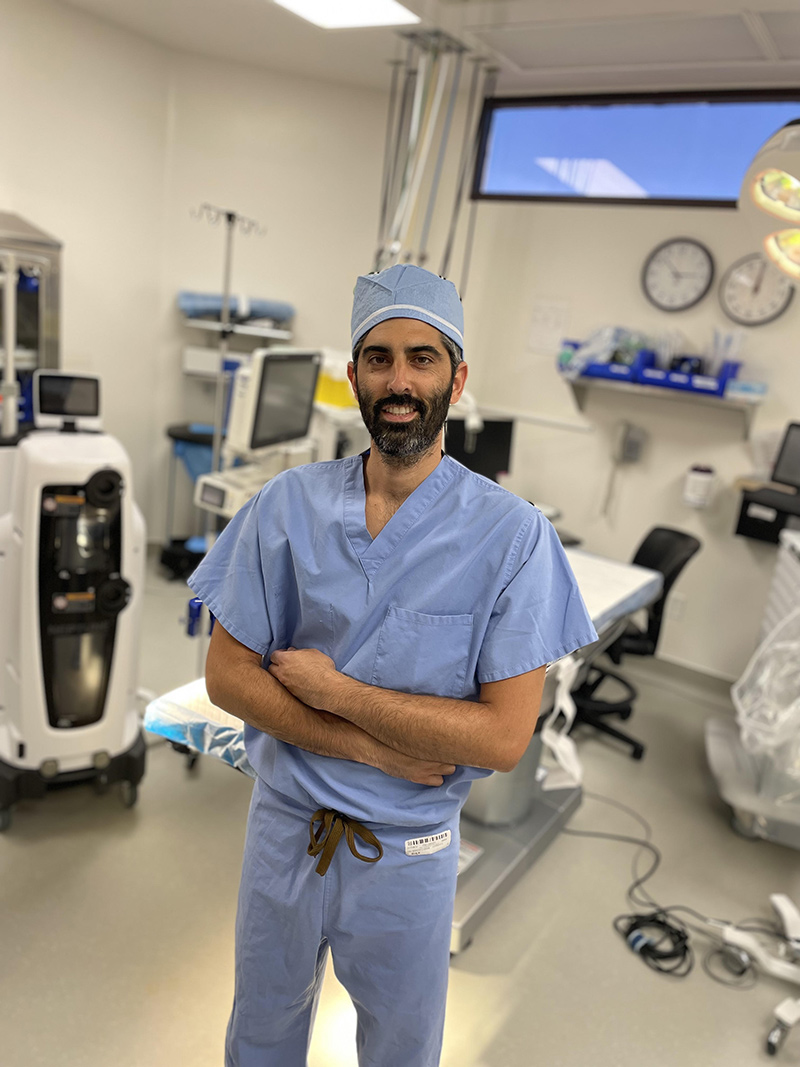 Dr. Ahdoot's training with some of the pioneers in joint replacement surgery have enabled him to offer hip, knee, and shoulder replacements through minimally invasive, muscle, ligament, tendon sparing techniques allowing patients to return to their previously active lifestyles quicker than the traditional manner. His minimally invasive approach enables Dr. Ahdoot to perform surgeries on an outpatient basis. These advances allow Dr. Ahdoot's patients to walk independently and leave the hospital the very same day of their surgery.
Apart from his philanthropic and medical endeavors, Dr. Ahdoot is an avid sports lover, traveler, outdoor enthusiast, and family man.