Robotic Surgery in Burbank, Los Angeles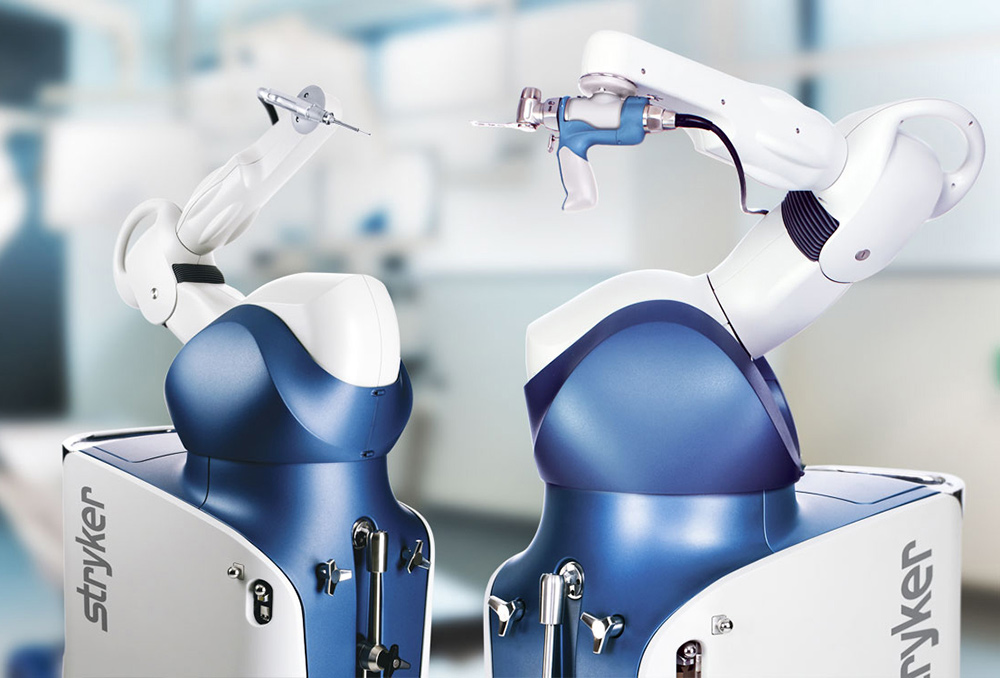 What is Robotic Joint Replacement?
Robotic Assisted Joint Replacement surgery combines key components to help achieve the most desirable outcome for each patient on an individualized basis. These components include: 3D CT-based planning, AccuStop haptic technology, and insightful data analytics, into one platform that has shown better outcomes for total joint procedure.
At Minimally Invasive Joint Replacement Institute, we strive for perfect results. With the use of extensive pre-operative planning imaging, and robotic assistance, we are able to gain more patient specific information pre-operatively, intra-operatively and post-operatively to obtain the perfect results.
Using robotic or computer navigated technology during total joint replacement surgery in Los Angeles has become popularized in recent years to improve the accuracy of surgeries while minimizing complications and obtaining live dynamic feedback during the procedure. Dr. Eli Ahdoot is a leader in utilizing robotic and navigated surgery for joint replacements. He has been actively involved in utilizing the most advanced technology and is on the forefront of performing clinical research to better understand the value of these technologies and how they can improve patient outcomes. Using cutting edge robotic technology, Dr. Eli Ahdoot strives to improve outcomes for patients by helping to ensure surgeries are done accurately and precisely in a minimally invasive manner sparing muscles, tendons and ligaments.
How Does Robotic Surgical Treatment Work?
Each patient will obtain advanced imaging prior to their surgery. Using this information, our robotic instrumentation helps guide our surgeon while providing live feedback intra-operatively compared to the pre-operatively patient specific plan. The Robotic technology provides information regarding the operative dissection, bony cuts and balancing of ligaments, tendons and muscles in a dynamic manner to obtain the most desirable outcomes.
Benefits of Robotic Surgery
The benefits offered by robotic surgery include shorter recovery time, quicker return to regular activities, more precise surgery and better visualization with live feedback to the surgical team.
Contact Us Today!
Contact us today at Minimally Invasive Joint Replacement Institute to schedule an appointment for your robotic total joint replacement. Let us tell you if you're a candidate! Dr. Eli Ahdoot and our specialists are waiting to share their knowledge and offer the right treatment plan for you. We serve patients in Burbank, Los Angeles and welcome patients of other areas.