Shoulder Replacement in Burbank, Los Angeles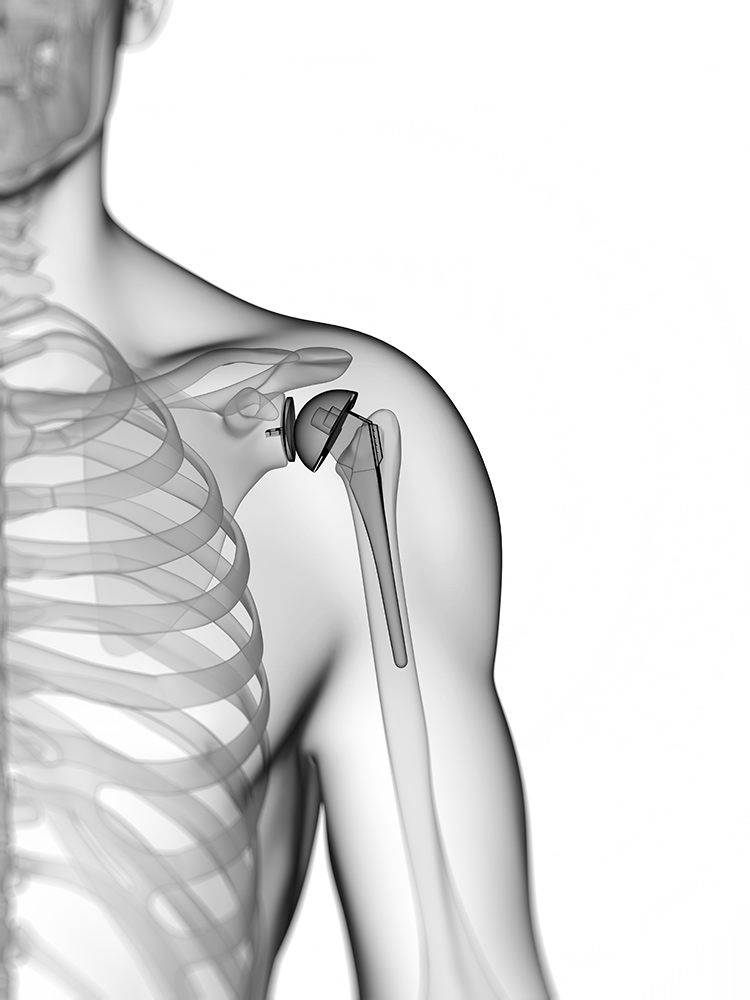 What is Shoulder Replacement?
Shoulder Replacement is a minimally invasive surgical procedure that can help relieve you of shoulder pain and restore mobility and strength. There are various minimally invasive and bone preserving Shoulder Replacement procedures that involve replacing the arthritic and/or worn out shoulder joint with an artificial metal, titanium and plastic components . Our goal is to reproduce the native anatomy, function, strength and range of motion of the shoulder in order to return to your regular activities.
Who May Need Shoulder Replacement?
People with shoulder pain, stiffness and weakness may be candidates for a type of Shoulder Replacement. Irrespective of what caused the damaged joint, at Minimally Invasive Joint Replacement Institute, we have a solution to help relieve your shoulder pain, increase your mobility and strength to improve your quality of life and return to an active and healthy lifestyle. Depending on the cause of your shoulder pain, age, and quality of your surrounding soft tissues, a Total Shoulder Replacement, Reverse Total Shoulder Replacement or Shoulder Resurfacing options may be explored and discussed.
The Shoulder Replacement Procedure
At Minimally Invasive Joint Replacement Institute, we use a regional anesthesia and peri-capsular blocks for the duration of the procedure without the need of General Anesthesia. Each patient obtains a detailed pre-operative plan which minimizes operative time and increases precision of the procedure without cutting of native ligaments, muscles or surrounding tendons. Patient's are then discharged from the recovery unity after being evaluated by Occupational Therapy to begin their recovery period from home. Patients are held in a sling the first 1-2 weeks to aid in recovery and encourage limitations in usage of the shoulder. We'll be with you every step of the way!
Contact Us Today!
If you're experiencing pain in your shoulder, contact us today at Minimally Invasive Joint Replacement Institute to schedule an appointment. Dr. Eli Ahdoot and our team of specialists will evaluate the problem thoroughly and select the best treatment procedure to allow you to return to your active lifestyle. We serve patients in Burbank, Los Angeles and welcome patients of other areas.