Total Hip Replacement in Burbank, Los Angeles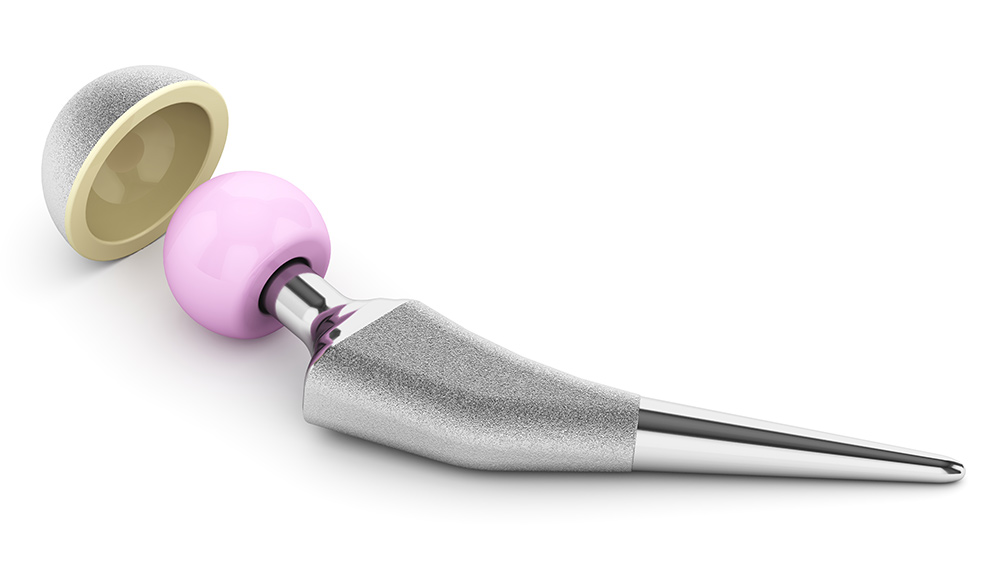 What is Total Hip Replacement?
Total hip replacement is a minimally invasive surgical procedure that can help relieve you of hip pain, correct your hip deformity and help you return to your regular activities pain free. A total hip replacement involves replacing the diseased cartilage, bone and worn out hip joint with an artificial metal, ceramic and plastic components that reproduce the anatomy of a normal hip without injuring the surrounding muscles, tendons and ligaments allowing a quicker and more desirable outcome.
Who May Need the Total Hip Replacement Surgery?
Hip replacement surgery is a surgical treatment for patients experiencing chronic pain and disability in the hip. Some common causes of chronic hip pain and disability include:
Osteoarthritis
Post-traumatic arthritis
Rheumatoid arthritis
Osteonecrosis
Childhood hip disease
Bony deformity of the femoral head or acetabulum
The Total Hip Replacement Procedure
At Minimally Invasive Joint Replacement Institute, we use a spinal anesthesia and peri-capsular blocks for the duration of the procedure without the need of General Anesthesia. Each patient obtains a detailed pre-operative plan as well as robotic assistance which minimizes operative time and increases precision of the procedure without cutting of native ligaments, muscles or tendons. Typically, patients get up and walk within 30 minutes after their procedure with the help of nurses and physical therapy in the recovery unit. Patient's usually will then leave the facility within 90 minutes to begin their recovery period from home. We'll be with you every step of the way!
Contact Us Today!
Contact us today at Minimally Invasive Joint Replacement Institute to schedule an appointment for a total hip replacement. Let us tell you if you're a candidate for a Total Hip Replacement. Dr. Eli Ahdoot and our specialists are waiting to share their knowledge and offer the right treatment plan for you. We serve patients in Burbank, Los Angeles and welcome patients of other areas.